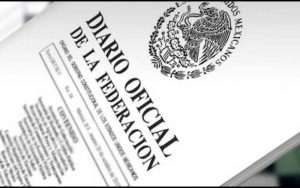 Last December 19, 2019, the new regulations of the Federal Consumer Protection Law (the "New Regulations") were published in the Official Gazette of the Federation, abrogating the current regulations, enacted in 2006 (hereinafter, the "Abrogated Regulations").
The New Regulation provides, among other things, new measures of constraint and precautionary measures; establishes a chapter on privacy of information and advertising; a chapter on real estate transactions; new regulation on adhesion contracts; regulation on the Public Registry of Consumers; and a chapter on the "Registry of Compensation Policies for Flight Delays and Delayed Flights attributable to Air Passenger Transport Concessionaires or Permission Holders". Translated with www.DeepL.com/Translator (free version)
Likewise, unlike the Abrogated Regulation, the New Regulation increases the grounds for a total closure of a commercial establishment, preventing all commercial activity in the same, in case such grounds are met.
At Acedo Santamarina we have a consolidated practice in consumer protection matters and we are ready to provide our clients with solutions tailored to their needs.