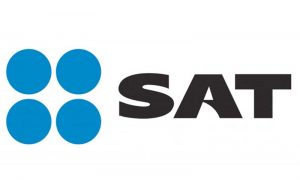 In terms of the provisions of Article 27, paragraph B, section VI of the Federal Fiscal Code ("CFF"), legal entities must file a notice with the Federal Taxpayers Registry ("RFC"), through which they must inform the name and RFC code of the partners or shareholders, each time any modification or incorporation is made with respect to them, in terms of the provisions of the Regulations of the Federal Fiscal Code ("RCFF").
The purpose of the foregoing is for the Tax Administration Service ("SAT") to obtain information in order to know in real time the shareholding structure of the legal entities, with the data of their partners or shareholders. Mainly, if they are registered in the RFC and, subsequently, to know the modifications and incorporations of the same, in order to have such information updated.
Since the RCFF has not been modified, the SAT included in the Miscellaneous Tax Resolution ("RMF") for 2020 the rule 2.4.19., which establishes that the notice must be made in accordance with the form 295/CFF "Notice of update of partners or shareholders", contained in Annex 1-A, within thirty (30) business days following the one in which the corresponding event is made before the Taxpayer Services Decentralized Administration (Administración Desconcentrada de Servicios al Contribuyente).
Pursuant to the forty-sixth transitory article of the RMF for 2020, legal entities that do not have updated information of their partners or shareholders before the RFC, must file the notice with the information corresponding to the structure with which they are at that moment. The notice must be filed, on a one-time basis, no later than Tuesday, June 30, 2020.
In case of not presenting the notice to the RFC or doing it extemporaneously, the legal entity could commit the infractions related to the RFC foreseen in the CFF, as well as have consequences in the matter of Digital Seal Certificates.